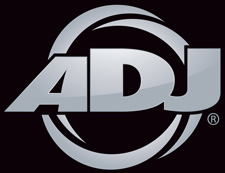 www.americandj.com
ADJ Group offers a wide range of lighting products, including intelligent DMX moving heads, sound-activated club effects, gobo projectors, LED lighting, fog and special effects machines, lasers, stage par cans, low resolution video screens, and indoor and outdoor architectural lighting, as well as lighting controllers and control software. In the professional sound area, the company sells mixers, turntables, digital CD/MP3 players, speakers, amplifiers MIDI controllers and microphones.
---
Please click the links below to view the product catalog and price sheets. Give our sales department a call with any sales or stock questions you may have.
---
The files above are in .PDF format and require the free Adobe Acrobat Reader which you most likely already have, however if you cannot open the files you can download it by clicking the icon below.


Download Adobe Acrobat Reader